$37M water cannon to disperse demonstrators
- Rohee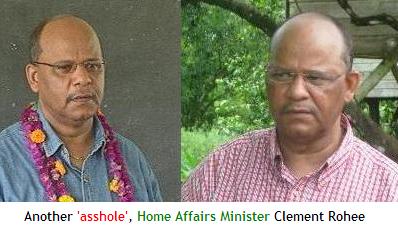 Given the history of Guyana's post elections street demonstrations and the imminent upcoming General Elections, the Government has moved toward the purchase of a water cannon.

When questioned by Shadow Home Affairs Minister, Deborah Backer, as to how much money was set aside to buy such a piece of equipment, Substantive Minister Clement Rohee told the House that $37M has been earmarked.

Engine-down-fire-rages Abusive husband Phagwah
When asked by Backer what the Home Affairs Ministry intended to do with the water cannon, Rohee told the house that it will be used to manage public order and will be used against large demonstrations.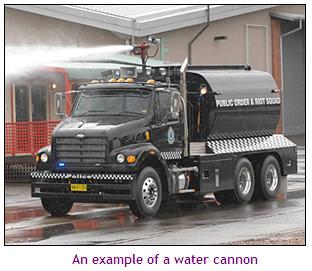 Easy to disable
A water cannon is a device that shoots a high-pressure
stream
of water. Typically, water cannons can deliver a large volume of water, often over dozens of metres/hundreds of feet. They are used in firefighting and riot control.
Sources among the opposition have welcomed the move
by the Home Affairs Ministry to employ the use of non lethal force against demonstrators.
Monday, March 01, 2010