East Coast terror continues
-- Buxton youths rampage through Annandale

RESIDENTS in another East Coast Demerara village were terrorised Friday afternoon when a band of more than 40 armed youths from neighbouring Buxton swarmed Annandale and went on a rampage, attacking, beating, robbing and molesting dozens of villagers.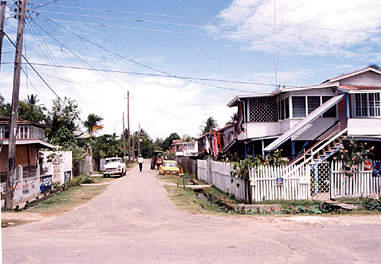 TERROR TARGET: Gale Street, Annandale where several residents were attacked by the armed gang

The traumatised residents yesterday told the Chronicle that between 16:30 hrs and 17:00 hrs the band of youths, between 14 to 18 years old, and many of them brandishing guns, choppers and knives, invaded the village and dispersed into pockets of about four each.

Route 48 minibus
Parker-addresses
De-Hoop-smash-up
They immediately proceeded to barge into homes, attacking and robbing occupants. Persons, including children who were on the streets, were also molested and robbed of as little as $200, residents said.
The reign of terror, which lasted about 30 minutes, ended when a businessman in the village switched on his alarm and a group of residents, a licenced firearm holder among them, banded together to confront the marauding gang.

The firearm holder discharged several rounds in the air.


The gang was apparently surprised by the sound of gunfire coming from the residents and proceeded to leave, villagers said.

Police arrived about 45 minutes after the mob left the village, residents said.

Police, in a release yesterday, said they were investigating a report that a group of about 30-40 persons went to Annandale Sand Reef Area from Buxton at about 17:30 hrs Friday and robbed a number of residents. One victim confirmed the report, the Police said.

The attack took place during the funeral in Buxton of Andrew Douglas, one of the five February 23 prison escapees linked to the crime wave that surged after that jailbreak.

Police said there were several violent incidents during the funeral, including stoning of vehicles and a reported robbery.

At one point Police said they had to use teargas to disperse a crowd stoning vehicles passing through the area.

Police said they also fired shotgun pellets to disperse a crowd that was pelting vehicles at Friendship junction, near Buxton.

Ramnarace, popularly known as `Shook', a mechanic who lives in Gale Street, Annandale, was one of the victims of the Friday rampage.

He told the Chronicle that he was downstairs when a group of about 11 of the young attackers approached his house.

He said one of them pointed a gun in his direction, and then pushed open the closed gate.

Four of them, all armed with guns, went immediately upstairs and began ransacking the house, while three others, two armed with guns and one with a chopper, approached him demanding money and jewellery, he added.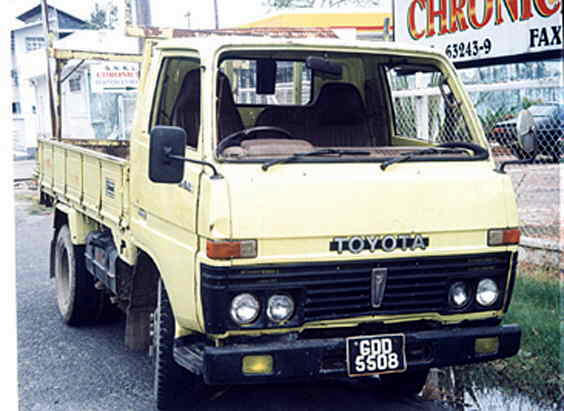 The truck driven by Shaheed Ahmad which was attacked on the Strathspey public road

Ramnarace said he was then hit several blows with the chopper on his forehead and taken upstairs and told to hand over the money and jewellery.

He said he told the bandits he had none and that he did not live there. They took a CD player, an amplifier, and a VCR.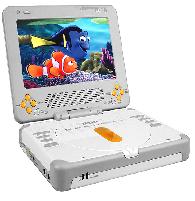 CD player


Amplifier, and a VCR.

He said the ordeal lasted for about three minutes and luckily his wife who had hidden herself in another part of the house, was not discovered by the attackers.

The mob then proceeded to a neighbour, snatched a gold chain, and fired several shots, one passing about two inches from his head.

They took away a television set and hurled a `channa' (bottle) bomb through the kitchen door. Fortunately, the bomb did not ignite, the man said.

Another victim, 35-year-old Carol, who lives obliquely opposite Ramnarace, was robbed of cash and jewellery.

She was so traumatised after the attack that she has since left the village and is living with relatives, residents said.

Villagers said Carol is a quiet resident and is well liked. She recently sold a car and it was this money which the gang of robbers took, they said.

In another attack in another street a 14-year-old girl was molested, terrorised and robbed of a gold chain, a finger ring, a silver bracelet and a pair of earrings.

The child's mother said that at around 17:30 hrs, about 20 members of the marauding gang scaled the fence of her yard and pounced on her daughter who was in a hammock.

They ripped off her earrings and attempted to bite off her finger ring. However, she begged them not to do that, as she would take it off.

They then proceeded to molest the girl and wanted to rape her, but were persuaded from doing so, the mother said.

The mother said they then robbed her of $25,000 which she and her husband had kept home to pay child support for a child her husband has from a previous marriage.



She also related that she had removed her daughter from the Bladen Hall Multilateral School because of the criminal attacks on the East Coast Demerara and had sent her to live with her maternal grandmother in another part of the country.

The child went to Annandale only a few days ago to spend some time with her before the reopening of school, the mother sadly related.

Villagers said a cane cutter who was returning from work with his pay packet was mercilessly pounced upon by a section of the mob and chopped and robbed. The wounded man was taken to hospital.

An atmosphere of fear yesterday enveloped the village, as residents tried to come to grips with the horrific experience.

Many parents said they have decided to send their daughters to live with relatives in other villages for fear of them being harmed by criminals roaming and rampaging on the East Coast Demerara.

Several villagers also indicated that because of the current crime wave they planned to migrate.

Some residents also felt that President Bharrat Jagdeo should not have left the country at this time.

President Jagdeo departed Friday for Johannesburg, South Africa, to participate in the World Summit on Sustainable Development (WSSD) where he will chair one of the four sessions.

The President, however, expressed some reservations at having to leave Guyana at this time.

"I did not want to go on this trip because of the problems that we are experiencing now, especially my concerns over the crime situation here. But I (left) specific instructions and I will keep in touch on a daily basis with Guyana on this matter," the President told Editors-in-Chief and Editors before his departure.

But he pointed out that the summit is important for many countries, especially the countries of the Caribbean and in particular Guyana.

"We are all aware that a substantial part of our country is below sea level and any rise in the sea through global warming would have a devastating impact on Guyana (since) we can lose all of our fertile land...we have already seen signs of this happening around the world and I think it is very important that we have a presence to make sure that this trend is reversed and if it is not then it would be to the great detriment of Guyana," the President said.

According to Mr. Jagdeo, it was only confirmed on Thursday night that he would be chairing one of the summit's four sessions.

"This is a big honour for Guyana and the Caribbean to be able to chair one of these sessions with so many countries involved; but also as Chairman of CARICOM (Caribbean Community) at this point in time I have to represent the Caribbean. Had it not been for this, then maybe I wouldn't have gone," he said.

"...so I am leaving basically with a heavy heart but I will keep in touch on a daily basis," he assured.

Meanwhile, in a separate incident Friday on the Strathspey public road, a group of 12 young men, aged 14-26, stopped and attacked truck driver, Shaheed Ahmad.

In the attack, he was wounded on his hands and face and the windscreen of the truck was smashed by a Guinness bottle hurled by a member of the mob.

Ahmad said that as he was attending to his injuries, the group pounced on the truck and stole equipment valued at about $80,000, including a sanding machine and several tools.

The truck with registration number GDD 5508 is owned by Hans Metzer, a German national who owns and operates a machining shop at Coldingen Industrial Estate, East Coast Demerara.

The Friday afternoon attack on Annandale followed the early Wednesday morning rampage by a gang of bandits at Non Pariel, also on the East Coast.

The gang terrorised and robbed several families, fleeing with jewellery, cash and household appliances. Residents said the men escaped in the direction of the Railway Embankment road where a car was waiting for them.

They said the attackers were about 10 unmasked, heavily armed men who reportedly sexually assaulted two young women and set alight a bereaved man who was being consoled by relatives and friends at a wake as he waited to bury his wife Wednesday.

According to residents of Section `B', Non Pariel, the bandits struck for about 20 minutes from 03:00 hrs.

The neighbourhood was awakened by heavy banging sounds on.
Sunday, September 1, 2002