Attacked, robbed twice in a week


ANNANDALE, East Coast Demerara robbery victim, Ann Bassant, 76, and her two granddaughters Dolly, 27, and Penny, 15, shortly after Buxton gunmen attacked and terrorised them in broad daylight on Sunday.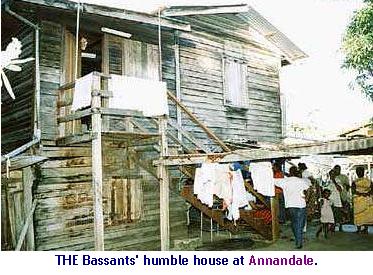 Dolly was kicked twice in the stomach by the bandits. The still visibly shaken young woman said she fell on the mud floor under their house at Sand Reef, Annandale, after the second kick.

She said the bandits also ripped down her blouse. The men also tried to strip her mother Sybil Bassant.

The terror unleashed by gunmen from Buxton continued when on Sunday, they again attacked and robbed the poor family for the second time in less than a week.

Last week Monday, armed gunmen crossed over the dam (dirt road) separating Buxton and Annandale and robbed the Bassant household of cash and jewellery.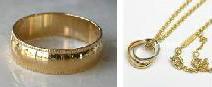 In that traumatic ordeal, the bandits also beat two of the family members who had to be taken to hospital where they were treated for injuries they sustained during the attack.

At about 13:30 hrs Sunday, three gunmen attacked the household again, terrorising and beating them, before calmly walking away with a 14" television set and a pair of gold earrings.

Calmly walking away with a 14" television set

Tearfully recounting the ordeal to this newspaper on Sunday, Ann Bassant said she pleaded with the gunmen not to kill anyone.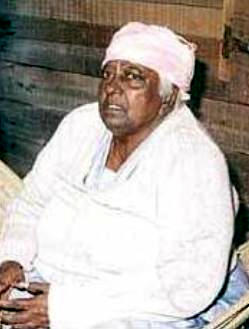 Ann Bassant

The pensioner said she told them that only last week Monday they had carried away whatever little she had and that her family had nothing more.

Residents in Annandale are calling for a high concrete wall to be built to separate them from Buxton since they cannot live in peace as gunmen from the troubled and violence prone neighbouring village continue to terrorise them.