Brazilian vehicle bursts into flame after leaving Lethem gas station
A Brazilian businessman was forced to watch his pick-up truck go up in flames shortly after filling his tank with fuel from a Lethem gas station early yesterday morning.

Oswald Verias, from Bom Fin in neighbouring Brazil, was about to head back home when he encountered problems with his engine.
According to reports, Verias is one of many Brazilian businessmen, some from as far as Boa Vista who would travel to Lethem to purchase fuel at a cheaper cost than in their homeland.
Yesterday he purchased 80 litres of fuel valued at $16,800 and was about to leave when his engine developed problems.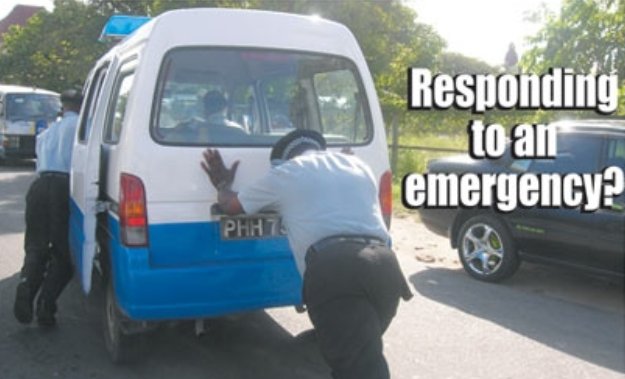 He solicited the help of persons nearby to give his vehicle a push-start.
But as the vehicle's engine switched into operation, smoke was observed coming from under the bonnet and before Verias realized what was happening the engine burst into flames.
The Brazilian businessman apparently panicked and fled from the vehicle without flying the bonnet, thus rendering any assistance useless.
Several fire extinguishers were used but the blaze quickly spread to other parts of the vehicle consuming it within minutes as Verias stood watching helplessly.
Verias estimates his losses at more than $600,000, including the $500,000 vehicle and several important personal documents.

Thursday, February 25, 2010