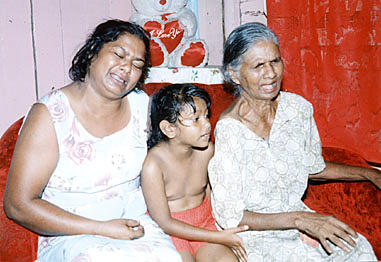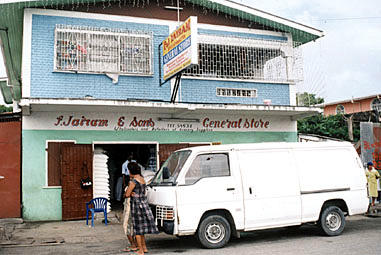 Sister to the left and mother to the right (left) F&I Jairam and Sons Variety Store (right).
BANDITS yesterday afternoon shot dead a security guard and robbed a Georgetown store in the latest daring robbery attack since the February 23 daylight jailbreak by a gang of five.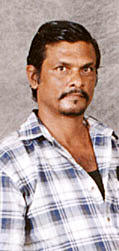 Dead: Chetram Etwaroo

Security guard Chetram Etwaroo, 42, was shot in the face while on duty at F&I Jairam and Sons Variety Store, Saffon Street, Charlestown. He died on the spot.

The bandits robbed the proprietor of about $600,000 in cash and fled on a black scooter, witnesses said.



Etwaroo, employed with Vigil Security Services, was stationed outside the store when the three young men walked up to him, took away his firearm and shot him in his face, reports said.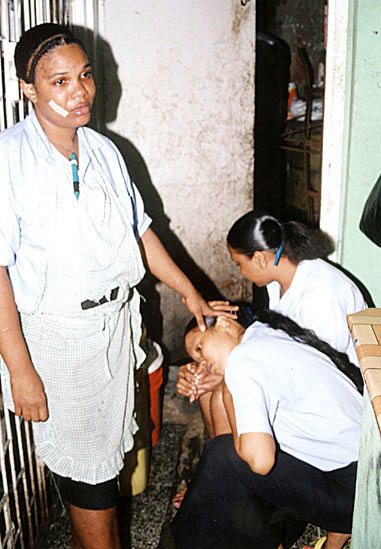 The staff

He was rushed to the Georgetown Public Hospital Corporation where he was pronounced dead.

Etwaroo, of 15, Public Road, Agricola, East Bank Demerara, was employed by the security firm about one month ago.

Proprietor, Mr. Francis Jairam, said when he first saw the three men, he thought they were customers and paid them no attention until he was attacked.
He said he immediately took out a drawer which had a small amount of money and handed it to them, but they refused that and took the other two which had the bulk of the cash.

Jairam estimated the three bandits are in their late teens and twenties.

The distraught store owner said the robbers were "neatly shaved and very decent looking and very deceptive" and did not resemble any of the five men who escaped from the Georgetown Prison on February 23 last.

He added that persons who have knowledge of his operations had informed the robbers, because they knew exactly where the bulk of his money was kept.

"The way the men operated, someone must have sent them (because they knew) where the money was kept", he declared.

The proprietor, in business for the past 15 years, said he was now very worried about his security and that of his family.

He was grateful that he was not wounded and expressed sympathies to the relatives of the dead security guard.

A very traumatised Mrs. Indranie Jairam sobbed as she recalled that she was upstairs, where the family resides, when she heard the gunshot and thought immediately that either her son or husband had been killed.

She said she stopped what she was doing and hurried into the store, saw the body, and then realised what had occurred. Mrs. Jairam and her son, Vickram, who was at the time in the store, took the security guard to the hospital.

At the dead man's home, his sister and mother with whom he lived, were crying uncontrollably.

They said he was a very quiet, fun-loving person who was always willing to do favours for anyone.

His sister, Ms. Chanmattie Etwaroo said they received the tragic message from a member of the media.

His mother, Mrs. Parbattie Shivgobin, who is ill, was very shaken by her son's tragic death and kept on screaming after they got the news.

The security guard, who was never married, has one daughter who lives in Suriname, relatives said.

Mrs. Shivgobin is now left with three of her five children.

A gang of six bandits last Saturday night shot dead businessman Ramdeo Persaud, 43, known as David and `Sweetie Man' and his reputed wife, Mahadai Magoo, 34, also called Sita Persaud, at their home at 57, Peter Street, Annandale North, East Coast Demerara.
Friday, May 17, 2002