Gunmen in Mon Repos mayhem wore military fatigues
- Two killed in bar, two in passing car wounded
- Bandits kicked one of the children in her chest and she collapsed to the ground.
Tuesday, December 18, 2007
Around five gunmen, clad in military fatigues and carrying rifles, shotguns and handguns Sunday night terrorized residents of Mon Repos, East Coast Demerara.

Basdeo-shot-bandits Mohamed_khayan_baksh Nadira_Khan Anthony_Parsram Explosive-device
They killed two men and seriously wounded two others during a ten-minute robbery spree in a rum shop on Agriculture Road in front of the National Agriculture Research Institute (NARI).
Dead are Rajesh Singh, 35, of Martyr's Ville and Fazal Hakim, 25, of Mon Repos. Both men, according to police reports, sustained gunshot wounds to their heads and were pronounced dead on arrival at the Georgetown Public Hospital.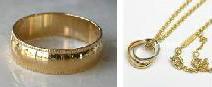 The slaughter of the men has left their respective villages in deep shock with relatives calling on authorizes to step up their fight against criminals. "They have to do their work properly… it's time they take more serious action to protect citizens, Soobhadra Singh, grandmother of Rajesh Singh commented.
Jagnandan Singh, 28, and Yogesh Singh were wounded when the bandits opened fire on their car while it was passing. Residents said the gunmen apparently mistook the men for the police and opened fire. Both men are patients at the Georgetown Hospital.
Police here have struggled to contain rising crime over the years. For this year so far, there have been 109 murders, many of which are still unsolved.
Police said in a statement said that Hakim, Rajesh Singh and another man were consuming alcohol in a shop owned by Narendra Mukhram. Mukhram went to close the gate to the premises and was confronted by three men armed with a rifle, a shotgun and a handgun.
He was held at gunpoint and taken across to his home next door. Meanwhile two other men, who were also armed with firearms, entered the shop and one of them ordered the three patrons to lie on the ground.
They hesitated and the other armed man opened fire killing Fazal Hakim and Rajesh Singh, the police statement said. It added that the men also opened fire on contractor Yogesh Singh, 28, of Happy Acres, ECD, and his father Jagnandan Singh, 55, of Agriculture Road who were passing on the roadway in Yogesh's car.
They managed to escape, but Yogesh was hit on the chin and Jagnandan on the left side of his face and left hand by shotgun pellets.
At the house the armed men held Mukhram's wife, son and daughter at gunpoint and demanded cash and jewellery. Jewellery valued at $500,000 and $300,000 were handed over to the men who assaulted the two children during the process.
The police said that they responded very quickly upon being informed of the incident, but the bandits managed to escape. Eleven 7.62 x 39 spent shells, one live 7.62 x 39 round and a 12-gauge cartridge have been recovered at the scene by the police as the investigations continue.
Meanwhile, recounting the episode Mukhram told reporters yesterday that he had just closed his business and was sitting in the rum shop with three of his customers - Rajesh Singh, Fazal Hakim and Wazir Hakim, uncle of Fazal when the gunmen entered.
Mukhram said the gunmen stormed the gate to the business place and commanded him to open it. He said he made an attempt to run but one of the bandits brandished his weapon and he stood still. Mukhram said the gunmen then enquired who the owner of the bar was and he told them he wasn't aware.
Rajesh Singh and the Hakims were ordered to lie face down on the concrete floor while two gunmen, trained their weapons at them. Mukhram said while the men lay on the ground, he was escorted up to his house where the gunmen demanded cash and jewellery. He said his wife was in her room and when she heard the noise in the house she grabbed their two children and hid. The bandits continued however to press their demands and Mukhram said she agreed to give them whatever they wanted.
The businessman, who is also a goldsmith, said he handed over some cash but the bandits asked for more and at this point his wife emerged from her hiding place. At this point one of the bandits kicked one of the children in her chest and she collapsed to the ground.
"I tek out some money and give them then they ask for jewellery and mi wife give them," Mukhram said. The bandits then collected their loot and escaped. While escaping the gunmen fired several shots indiscriminately some hitting vehicles parked at a vulcanizing a shop nearby.
Reports are that it was during this period, when Jagnandan and Yogesh Singh were speeding past in their car, that they came under fire.
After everything had died down, Mukhram said, he returned to the rum shop only to find Fazal Hakim and Rajesh Singh lying in a pool of blood. Wazir Hakim was alongside them, his clothes drenched in blood, but miraculously he was not hurt.
Wazir also called 'Raymond' told Stabroek News he was about to leave the rum shop when he was accosted by a woman, who was clad in military fatigues and carried a rifle slung across her side. "Go inside back and go pon de ground," Wazir recalled the woman telling him. He said he first thought it was all a big joke, but the woman repeated the order this time with expletives and at the same pointed her weapon at him.
"I right away drop on the ground; my face on the floor and I ain't look up until they left," Wazir said. He said he heard the gunmen demanding money from Mukhram, but he paid no attention to this; fearing for his life he remained silent. He said while he was on the floor, he heard when the gunmen ordered his nephew and Rajesh Singh to lie on the floor. The men were lined up alongside each other.
He said he then heard gunshots ring out next to him. "When me raise up, me see dem boys in blood - all looking dead," Wazir said. He believed that keeping his head down throughout the ordeal was what saved his life.
Fazal Hakim's sister, Bibi Hakim said her brother left home around 4 pm on Sunday. Bibi described her brother as a friendly man who was very kind and special to his family. Mourners gathered at the Hakims home yesterday pouring out their grief even as neighbours constructed a tent for the wake.
Across at Singh's home in Martyrs' Ville, his relatives were upset. They said that crime continues to spiral out of control and the authorities seem incapable of doing anything. The man's grandmother Soobhadra said that her grandson left home around 12 pm on Sunday. She said she received news of the shooting some time around 9.30 pm.
"He [was] an easy-going man, very quiet, I don't know why they wanted to kill him," the elderly woman remarked. She said the death of Rajesh was unbearable. "This thing is too alarming, crime, crime everyday and no one doing anything about it."