Kidnappers captured
- Caricom official's son rescued after $50M ransom demanded.
By Michael Jordan and Leonard Gildarie

His mother, Hemwattie Barnes
Alert police ranks, in high drama last night, rescued the son of a CariCom official and captured three kidnappers, including a woman, who had abducted their 26-year-old victim in West Ruimveldt Housing Scheme.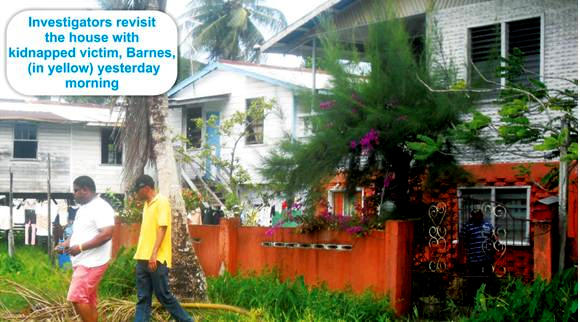 One of the kidnappers, identified as Ronaldo Marquez, of Louisa Row, was nabbed in a North house at around 23:00 hrs. The others were arrested at around 01:00 today.
Two firearms were recovered from the suspects.

Andre Barnes, of Supply, East Bank Demerara, was snatched by two gunmen while dropping off his girlfriend at around 21:00 hrs last night in his car.

The kidnappers had demanded $50M for the release of the young man, whose father is the Chief Internal Auditor at the CariCom Secretariat.

Acting on a tip off, after the kidnapping, a heavily armed police squad stormed a North Ruimveldt resident where they rescued Barnes at around 22:00 hrs and nabbed one of his abductors, said to be Ronaldo Marquez, who was allegedly armed with a 9mm pistol. It is unclear where the other two suspects were caught.

Barnes' white Corolla, PLL 8269, was found in D'Urban Backlands, where the kidnappers had abandoned it.

According to reports, the drama began shortly before 22:00 hrs last night, when Barnes drove to West Ruimveldt Housing Scheme to drop his girlfriend off.

Just as he was about to drive off, two men with handguns rapped on the window at the driver's side and demanded that he open the door.

When Barnes complied, the gunmen bundled the young man into the back seat and drove off with him.
Shortly after, the kidnappers used Barnes' mobile phone to call his mother.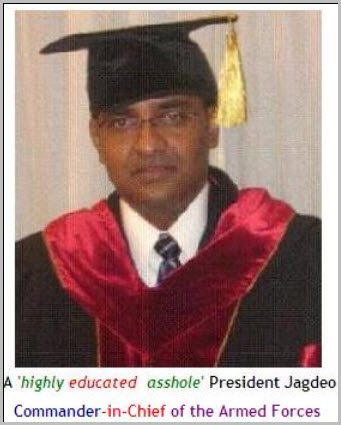 Warning her not to contact the police, the men then demanded that the woman gave them $50 M before her son could be released.

Instead, Barnes' mother contacted Mr. John Barnes, an uncle of the victim. In the meantime, the victim's girlfriend, who had witnessed the kidnapping, contacted ranks at the West Ruimveldt Police Outpost.

Mr. Barnes said that he immediately drove to the East La Penitence Police Station to alert ranks there about the situation, while giving the ranks the license number and description of his nephew's vehicle.
Mr. Barnes told Kaieteur News that about an hour later, police officials informed him that they had located his nephew's car and that the young man had been rescued.

A relieved Mr. Barnes was effusive in his praise of the professionalism of the police ranks.
"I could sing the praises of the police in this case," he said.