MMC guard still in custody for fatal shooting of alleged thief
An MMC security guard remained in custody yesterday as police continued investigations into Sunday's fatal shooting of alleged battery thief Kwesi D'Andrade.

D'Andrade, of "C' Field, Sophia, died after he was shot in the back with a shotgun, allegedly during a struggle with the guard.

An MMC official told Kaieteur News that the rank was a former soldier with an exemplary record from the Guyana Defence Force.

He added that in cases where a fatal shooting has occurred, it was not unusual for police to detain someone until their investigation is complete.
According to the official, eyewitness accounts appear to support the information in the press about the circumstances surrounding the shooting.

According to a police statement, two security guards attached to Roraima Airways in Eping Avenue saw two men removing the batteries from a Canter parked on the roadway outside the business place.

The guards challenged the men and managed to apprehend one of them, while his accomplice escaped on a bicycle.

An MMC Security Service pick-up, with three guards, subsequently arrived at the scene and the suspect, identified as D'Andrade, was handed over to them.
The suspect was allegedly placed in the tray of the vehicle along with one of the security guards who was armed with a shotgun.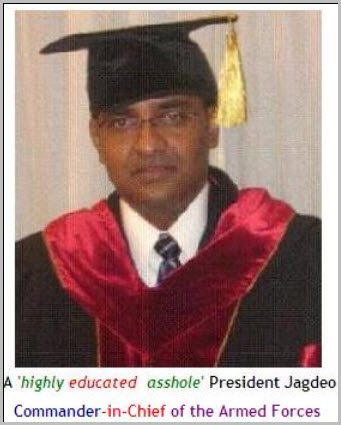 It is alleged that D'Andrade attacked the security guard in an attempt to escape. The suspect was reportedly shot during the confrontation.

He was taken to the Georgetown Public Hospital Corporation where he was pronounced dead on arrival.
The security guard was subsequently detained.
Wednesday, February 03, 2010