Another car hijacked
Police are trying to trace a white Toyota Carina, PGG 3976, which was hijacked by three gunmen at around 22:30 hrs on Saturday at Cummings Lodge, East Coast Demerara. The driver, Naimodeen Husain, was held at gunpoint and locked in his car trunk by three men he had picked up on Sheriff Street.
He eventually managed to escape in the vicinity of University of Guyana road.
Husain told Kaieteur News yesterday that he was in the vicinity of a Sheriff Street taxi service with which he works, when the three men stopped him and said that they wanted to be taken to Cummings Lodge.
He said that when they reached their destination, one of the passengers came out of the vehicle and stopped at a house as if he was asking for directions.
Husain realised that he was being hijacked when the man returned to the car and pressed a handgun to his neck.
Husain said that they relieved him of $15,000, his cellular phone and passport and then locked him in his car trunk. The carjackers drove to Turkeyen, where Husain managed to force open the trunk and escape, after the car slowed at a hump on U.G Road.



He said that he tried unsuccessfully to stop several vehicles, but eventually had to walk to the Plaisance Police Station to report the robbery.
The vehicle had still not been recovered at press time.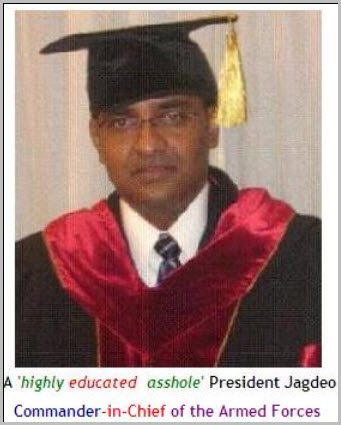 Two other vehicles were stolen under similar circumstances last week, and some police officials are concerned that this signaled a return of the carjackings that occurred during the 2002-3003 crime wave.
September 06, 2004