Police officer robbed, family terrorised
- $1.5M in jewelry, cash, other items stolen
The Corentyne home of Police Officer Safra Matadial was, on Thursday, targeted by three bandits, who terrorized the family before making off with over $1.5M in groceries, jewelry, cash and other items.





Matadial, who is stationed at the Albion Police Station, told this newspaper that, on Thursday evening, at around 19:30 hrs, he was relaxing in a hammock surrounded by other family members when the bandits struck.

The police officer said he and his wife, Chandrawattie, were in one hammock while his mother-in-law, Angela Singh, was in another hammock close by with his eight-month-old son. He said they were having a conversation after retiring from a day of tedious work in the grocery store beneath his two-storey home when the men appeared from behind an old mini-van parked in his front yard.

The family lives at Lot 45 Letter Kenny, Corentyne.
Safra told this newspaper that the bandits were all dressed in black and wore what appeared to be black ski masks to hide their identities.

The bandits brandished guns and surrounded them

According to the policeman, the bandits brandished guns and surrounded them, demanding cash and other valuables. He said they began screaming for help but were forced into silence by one bandit who pointed a gun at them and shouted, "One moh noise and we gon kill all ah yahall!"
Placing guns to their heads, the bandits ordered Safraz and his wife further into the bottom flat as they continued to demand cash and jewelry.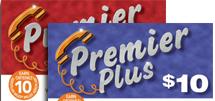 Phone cards amounting to another $200,000

Safraz said he handed over $218,000 in cash, plus phone cards amounting to another $200,000. The bandits were not satisfied, and after binding his arms behind his back with a piece of polythene rope, they forcefully demanded jewelry. The man was forced to lead them to a small room on the ground floor where his valuables were stored, and handed over two gold bands, a chain and two finger rings amounting to some $500,000.
His wife had unfortunately left her diamond wedding band valued at US$1000 and her wedding ring in that same room earlier in the day, and the bandits wasted no time in taking them.
The men also robbed Safraz of two gold rings valued at $20,000, four cellular phones totalling $85,000, US$179, two MP3 Players, a quantity of cigarettes, cheese and other groceries.
They also relieved his mother-in-law of a pair of earrings, a pair of 'jingles,' and four finger rings before wrenching two hand bands valued at $25,000 each from the arms of his eight-month- old son.


Bandits bundled the loot into large haversacks

According to the policeman, the bandits bundled the loot into large haversacks and, scaling a fence at the back of the house, made good their escape into the night. He said that during the robbery, one of the bandits indicated that he knew Safraz is a police officer but that did not deter them from committing the crime. The bandits are still at large.
Monday, December 8, 2008