Bandits beat, rob Prospect family
- "Deh ask we weh de f—ing money deh and start ripping off Linda jewellery and terrorizing the rest of we."

Four armed bandits stormed a house at Prospect, East Bank Demerera last evening and terrorized the occupants before robbing them of a quantity of cash and jewellery.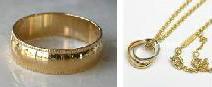 The brazen attack occurred around 19:30hrs.
Forty-year-old Linda Hodge, the matriarch of the house suffered a severe beating about the body at the hands of the bandits. She was also robbed of all the jewellery that she was wearing at the time.
Her sister Shondel Grant, who was visiting the home at the time of the incident, told this newspaper that family members and friends were in the process of preparing food to be served at a wedding next week when the incident occurred.

She related that four men, two armed with knives and one with a gun barged through the back door of the house and stuck the women up. According to her, one of them was masked.
"Deh ask we weh de f—ing money deh and start ripping off Linda jewellery and terrorizing the rest of we."
Grant recounted that two of the bandits then dragged Linda into her bedroom.
"Deh had she in deh fuh more than 15 minutes and deh probably tek more money from she."
Meanwhile, the other two bandits continued to beat the other occupants demanding more valuables while ransacking the house.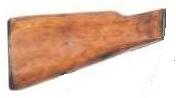 Gun butt
Grant was hit consistently in the head with a gun butt, while her niece was kicked repeatedly about the body.
Money that the women had in their possession was also taken from them.
The bandits also made off with three DVD players and two cellular phones.

The men then escaped in a waiting motor car.
The police were called in but up to late last night no one was arrested.