Top Cop distances himself from Roger Khan spy equipment issues

POLICE Commissioner Henry Greene yesterday publicly displayed the spy equipment police said was seized from confessed drugs trafficker Shaheed 'Roger' Khan in 2002, but he distanced himself from issues surrounding the computer.
He noted that questions about the equipment have surfaced in testimony at a trial in New York of former Khan attorney Robert Simels but declared he was not in a position to answer these.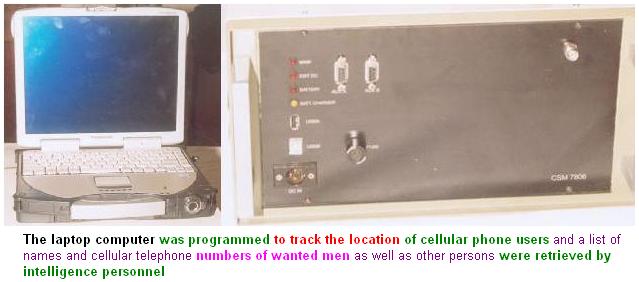 "I was not the Crime Chief. I was nowhere there" when the equipment was seized, Greene told a press conference at police headquarters in Georgetown, adding that he could not answer many of the questions reporters may have about the case.

"I might have just come back from studying in Trinidad", he said, adding, "I may not be able to answer you."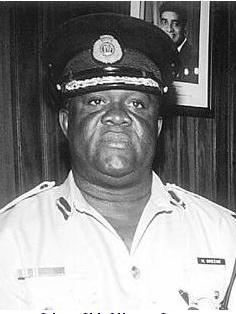 POLICE Commissioner Henry Greene

Greene recalled that he took over as acting Police Commissioner on July 24, 2006.

He said the Simels trial has been attracting much attention in the local media and that there has been much speculation, maligning, "finger-pointing, blame and a number of other things".

The commissioner said he has also been bombarded by many reporters who continue to ask questions about equipment which the Police Force seized from Khan who has been incarcerated in the U.S. after pleading guilty to cocaine trafficking and other charges in a New York court.

"My purpose today is not to associate myself with that trial, but to associate myself with what I took over when I became the Commissioner of Police", Greene said, proceeding to read a "short and simple statement" which he felt did not need questions because he was not around at the time.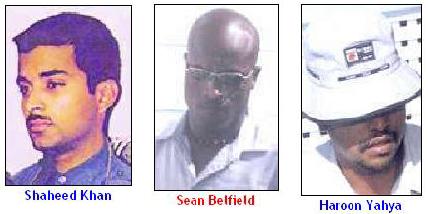 His statement recalled that on December 4, 2002, Khan, Sean Belfield and Haroon Yaya were held with firearms, ammunition and electronic equipment at Good Hope on the East Coast Demerara.

He pointed to a laptop, a receiver and other accessories saying these were among the items seized from the trio by soldiers on December 4, 2002.

Greene left the conference room without taking questions from reporters.

News reports from New York said that Simels and other witnesses called by the prosecution against Simels have implicated Health Minister Dr Leslie Ramsammy and other Guyana Government officials in the acquisition of the laptop which Khan allegedly used to intercept phone calls.

Ramsammy has consistently denied the allegations and President Bharrat Jagdeo has said that Greene has written U.S. authorities requesting material evidence they may have in the Khan case to help investigate and prosecute any crimes he may have committed here.

The President maintained that his government had nothing to do with Khan and said he should tell all he knows about the matter.

Khan is awaiting sentence after striking a plea bargain with the prosecution in his New York trial.

He was nabbed by U.S. federal agents in Suriname where he fled after he was wanted by police here in 2005, and was flown to New York for trial.

Simels is a high-flying American defence attorney with a client list that included drug lords, professional athletes, and a mobster immortalised in the movie "Goodfellas."

He's now fighting federal charges that he plotted with Khan to silence witnesses with money or, if necessary, by force.

Jurors at the witness tampering trial have heard secretly recorded tapes in which Simels muses about needing to "eliminate" or "neutralise" key government witnesses. Simels insists he wasn't talking about using violence.

Simels, 62, has been a fixture in New York courthouses for decades. He began his career as a special prosecutor in police and political corruption cases in the 1970s and later pursued his criminal defence practice.

His firm's Web site touts Simels as "the Rolls Royce of litigators." It also notes that he's represented Henry Hill, whose exploits were the basis of the 1990 Martin Scorsese mob film "Goodfellas".

In his testimony, Simels described putting in long hours building a defence case for Khan.

He said he even made three trips to Guyana and hired private investigators to dig up dirt on drug dealers-turned-government witnesses who framed his client, who he described as a "hero" in his homeland.

If convicted of conspiracy to obstruct justice, Simels faces a possible life sentence.