Man to stand trial for 2004 Sukhra, Appanna murders
Two men with alleged links to a notorious Buxton gang were last month committed to stand trial in the High Court for the hacking to death of a businessman at Non Pareil, East Coast Demerara in 2004.
One of the accused was also committed to stand trial for the 2004 shooting to death of a nine-year-old Christine Sukhra during a foiled robbery attempt at Coldingen also on the East Coast.
Juma Kennise Glasgow and Deon Headley both of Buxton were told by Magistrate Sherdel Isaacs-Marcus on January 23 that there was sufficient evidence for their matter to be heard by a judge and jury.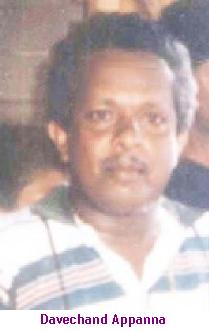 The duo is charged with the murder of Davechand Appanna on August 17, 2004. During the incident, the man was stabbed and chopped by armed bandits who entered his home. His wife was also chopped about the body while their fourteen-year-old daughter escaped unhurt by hiding under a bed during the ordeal.



The two knife and cutlass-wielding bandits managed to escape with $100, 000 cash.
Following the incident, the police swooped on the scene with tracker dogs and were led to a nearby house. This resulted in the arrest of five persons including a woman.
They were subsequently released without a charge being laid.
Glasgow was the first to be fingered in the murder. He was subsequently charged in early 2005.
Headley appeared before Magistrate Brassington Reynolds at the Vigilance Magistrate's Court on June 25 for his alleged involvement in the incident. He had been arrested by members of the joint services a week earlier.
Meanwhile Glasgow will also face a judge and jury in the High Court over the murder of Sukhra, who was shot in the head when about five to seven masked gunmen opened fire on her house in a bid to gain entry.
The men had also terrorized four other households in the street, releasing a barrage of bullets and escaping with cash and jewellery.
The incident sparked nationwide outrage.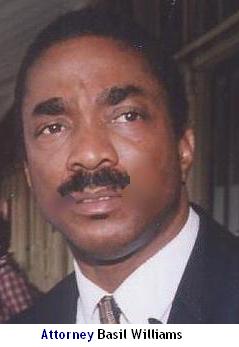 The preliminary inquiry began in 2007 and the duo was represented by attorney-at-law Basil Williams during the proceedings.
The case was prosecuted by Assistant Superintendent Edmond Cooper.