Presidential Advisers earn 'super salaries'
- Gail Teixeira: $800,692 per month, Lumumba: $516, 457
Following the tabling of a question by Alliance For Change Vice Chairperson Sheila Holder, Prime Minister Samuel Hinds yesterday presented to the House the salaries of two Presidential Advisers, Gail Teixeira and Odinga Lumumba.
Teixeira, who is the Presidential Adviser on Governance, earns a salary of $800,692 per month.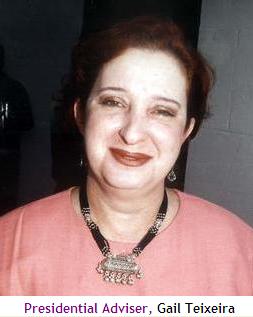 Gail Teixeira: $800,692 per month

She is a former Minister of Culture, Youth and Sport, Home Affairs and Health.
Teixeira has since been retained as an adviser and is also a Member of Parliament. She also serves on a number of committees.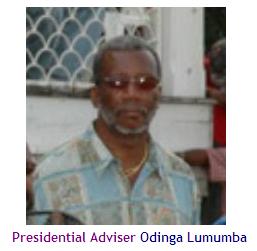 Lumumba: $516, 457

Lumumba, who is the Presidential Adviser on Empowerment, earns a salary of G$516,457 per month.
It is unclear what the final value of their earnings was, given the fact there are allowances that the officials are entitled to and the cost paid for with tax payers money.
Holder had told this newspaper that what prompted the question for the Prime Minister was the need for transparency. She said that it is a known fact that the President has a plethora of advisers and her party would just like to clarify what their remuneration was.
Holder said that recently there have been high levels of speculation in the public domain as it relates to the remuneration of President Jagdeo's advisers.

GuySuCo sacks senior officials Cement mixer
Friday, March 19, 2010