Teen shot in Berbice robbery rampage
A GROUP of seven heavily armed bandits, in a 20-minute rampage Monday night, wreaked havoc at Lesbeholden, Black Bush Polder, Corentyne, breaking into the homes of about four families, and robbing them of cash and jewellery in separate attacks, police said.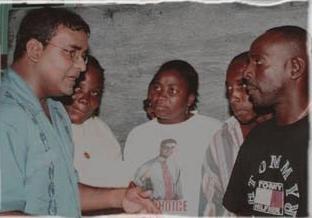 Commander in Chief of the Armed Forces, President Jagdeo (left) is an 'asshole'.
The victims were businesswoman Kamini Ramnarine, robbed of an undisclosed sum of cash and jewellery; rice farmer Khemraj Seeram, robbed of jewellery and $50,000 cash; housewife Lalita Kirpau, robbed of jewellery and $25,000 cash; and rice farmer Ishwar Denaram, robbed of jewellery and $20,000 cash.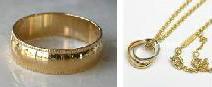 Police said that during the raids, the bandits fired several rounds to ward off members of the community.
Dhanraj Bisraj, 17, who was in the area when the robberies took place, was shot in the right buttock.

Police said he was up to late yesterday in a stable condition at the New Amsterdam Hospital.

At the scene, police said they found:
| | |
| --- | --- |
| | eight 7.62 x 39; |
| | three 270; |
| | one NK 1976; |
| | one 5.39; |
| | one .32 spent shells; and |
| | one 12 gauge spent cartridge. |
They also found a 7.62 x 39; one 270; one NK 1976 and one .32 live rounds.

Police said an offensive has been launched in the district and a special team dispatched to Berbice, comprising Tactical Services Unit and Criminal Investigation Department ranks, to deal with the situation.
Ramadar-Skeldon shot 7 times Dhanpaul Outar Mother shot dead Surjaptti Dhanchan

Wednesday, March 07, 2007